Showing 1-12 of 45 items.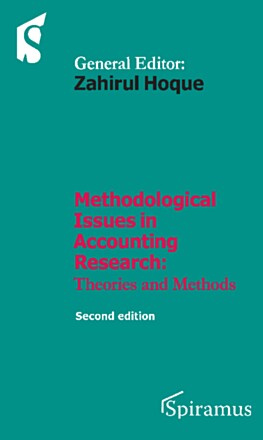 Second edition
What is my theory? How do I choose a theory? Why and how should I employ a particular method for collecting the empirical data? This book helps address these questions. The principal aims of this second edition are (1) to update the chapters previously published in 2006 and (2) to introduce new chapters documenting recent developments in accounting research.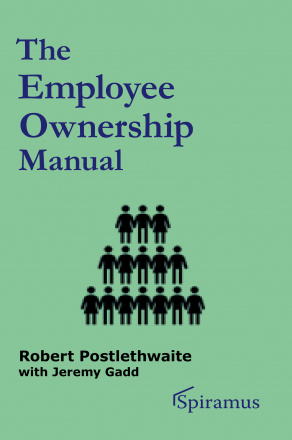 This book is intended to meet a range of different needs and to cater for different levels of knowledge about employee ownership. If you are considering making your company employee-owned or you are advising someone going through that process, and in either case are new to the topic, you can build up your knowledge levels from Chapter 1. Alternatively, the book can be used as a reference work if you have a particular question to answer.
The book is intended as practical guide rather than a highly detailed technical treatise. Its priority is to explain key issues in an accessible fashion and to raise awareness of where further exploration and advice may be important.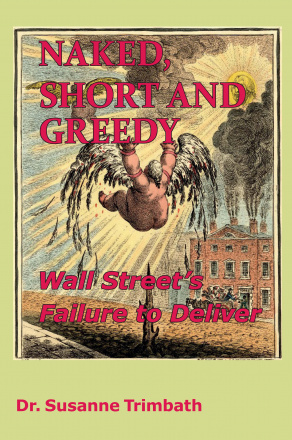 Wall Street's Failure to Deliver
Rigged financial markets and hopeless under-regulation on Wall Street are not new problems. In this book, Susanne Trimbath gives a sobering account of naked short selling, the failure to settle, and her efforts over decades, trying to get this fixed. Twenty-five years ago, Trimbath was working "backstage at Wall Street" when a group of corporate trust specialists told her about a problem in shareholder voting rights. When she went to senior management at Depository Trust Company (DTC), then and still the largest securities depository in the world, they brushed it off saying, "You can't balance the world." Ten years later, a lawyer from Texas would tell her that the same problem was about to blow up the financial markets: Wall Street brokers are using short sales and fails to deliver to grab the assets of American entrepreneurs. This is a cautionary tale. What started as a regulatory failure turned into a regulatory crisis. Shareholder democracy is in shambles. The institutions that were established to correct a problem of trade settlement failures have instead exacerbated the problem. Global financial markets may not survive what comes next.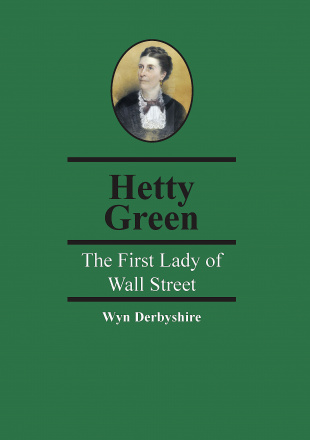 The First Lady of Wall Street
Hetty Howland Green (1834-1916), born Hetty Howland Robinson, and known in her later years as "The Witch of Wall Street", was born in the whaling town of New Bedford, Massachusetts to Quaker parents. This biography charts Hetty Green's extraordinary ascent up the pyramid of wealth to a point where, in the earliest years of the twentieth century, she was being identified as the richest woman in America.
The first in a series of brief biographies of significant tycoons, this is an insight into the life and methods of one of the earliest and most influential business women in the US. It examines the source of her wealth, and her method of building upon that.  It also profiles those who helped or thwarted her along the way.
130 pages. Includes a family tree, further reading, timeline and index.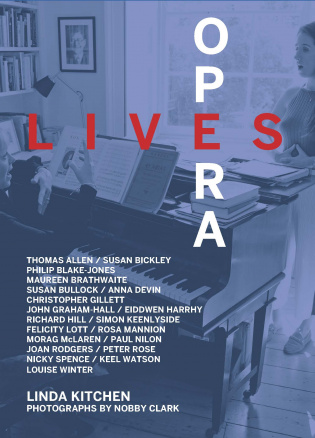 WHAT MAKES AN OPERA SINGER?
And where in the making of a performance is the identity of the singer themselves?
Linda Kitchen goes behind the scenes with prominent voices who have valuable insight about the world of opera, discussing what it means to be a performer, how they got into the profession and how who they are affects how they perform.
Illustrated with photos of the artists in places that lend meaning to their lives by renowned photographer Nobby Clark.
Visit our Facebook page for more photos and information:
https://www.facebook.com/operalivesbook/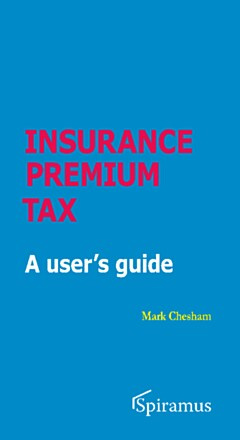 A user's guide
Insurance Premium Tax is a guide for practitioners and those involved in the insurance industry. It summarises how the IPT is applied in practice, the definition of an insurance contract, looks at exemptions from the tax, the application of the higher rate and issues affecting non UK risks and global policies. It also explores compliance issues such as IPT registration, the submission of returns and payment of the tax, changes in rates and the penalty regime.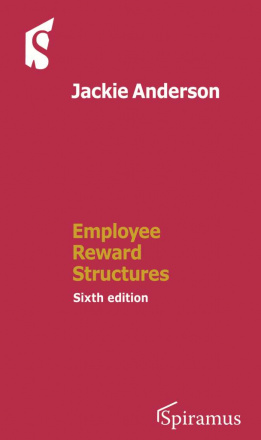 Sixth edition
This is a comprehensive guide to the tax treatment of executive reward packages, from recruitment to termination. Includes a comprehensive glossary of terms, checklists and flowcharts.
The sixth edition contains analysis of: the following changes:
Taxation of pensions contributions, cap on tax relief for contributions, additional rate relief restriction, alignment of pension input periods, reduction in lifetime allowance, freedom to draw down lump sums
Termination payments Significant proposed changes in treatment
Employee Benefit Trusts: Important case law developments (Murray Group Holdings)
Employee Shareholder Shares: Changes to the relief and proposal to end agreements
Employee Share Plans: Streamlining and Self-certification
Benefits in kind: Removal of 'lower-paid employee' status
Includes complete work on CD-ROM (with cross-references and website resources hyperlinked) with the printed book.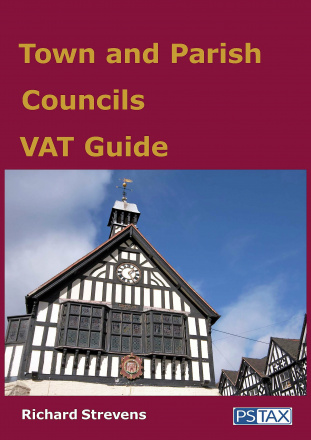 This Town and Parish Council VAT Guide is an easy reference guide for those engaged in administering the financial affairs of town and parish councils in England and community councils in Wales. It focuses on the typical range of activities that these local authorities will have. It will be of use to town and parish clerks or treasurers and those responsible for the book-keeping of these organisations, as well as those responsible for auditing such bodies. The authors give the reader the basic concepts of the tax and a degree of familiarity with the common technical terms used by H M Revenue and Customs (HMRC) in its own guidance. The most common terms are set out in the glossary.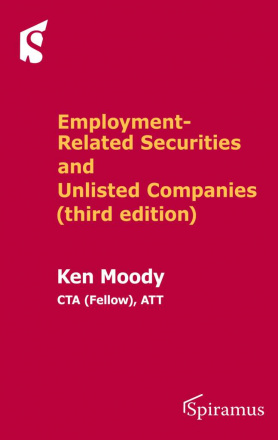 Third edition
Employment-Related Securities and Unlisted Companies is written with mainly private or unlisted companies in mind and explains in depth how the employment related securities ('ERS') rules in ITEPA 2003, Part 7 apply to employee share acquisitions generally, including:
Securities as earnings
Restricted or convertible securities
Securities acquired for less than market value
Securities disposed of for more than their market value
Post-acquisition benefits connected with securities
Securities acquired under options
The book also explores employee share acquisitions through various means, the relevant capital gains tax rules and corporation tax relief for employee share acquisitions. Basic share valuation methodology is discussed and though PAYE and NICs do not apply generally to unlisted company shares/securities, they may apply where a market exists for the securities or on the occurrence of events related to ERS. Lastly, the compliance requirements with regard to online registration of schemes, annual returns, penalties etc, are also featured.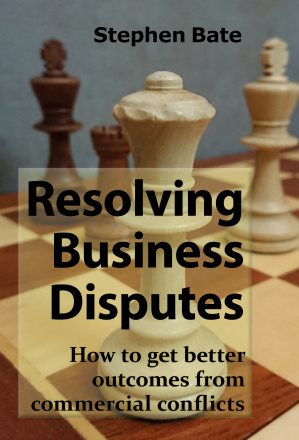 How to get better outcomes from commercial conflicts
Resolving Business Disputes will give company directors, business executives and other commercial decision-makers a unique and essential insight into how to resolve business disputes and to reach the best outcomes by making effective decisions. The book is a guide, explaining the unique choices created by commercial conflict, basic workings of the law about disputes, the main avenues of dispute resolution, the forecasting of litigation outcomes for cases going to court, the funding of legal cases, the management of the risk involved, the creation of a dispute strategy, how to make the best use of legal advice and how to negotiate effectively. Also covers implications of Covid-19 for trade and commerce, including issues for the resolution of contract disputes.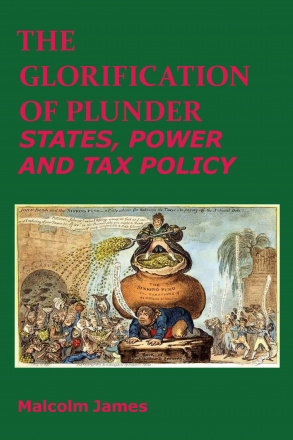 State, Power and Tax Policy
This book is about two things: tax and power.
This book explores the complex dynamics of the debates which inform tax policy, the interaction between tax and power and how power relations between various groups in society and between individuals and the state are manifested through tax system. This helps to explain why the rules, procedures and practices are all formulated to suit their interests of the most powerful groups in society.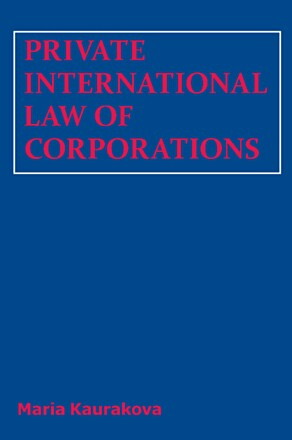 This book is about the theory of corporations as subjects of private international law. It aims to show the true extent and depth of legal and jurisdictional problems that states commonly face now, dealing with allocation of cross-border corporate relations and other relations closely connected with them in the appropriate system of law and jurisdiction.
This book is a manual for jurists, practitioners of law and academics, who need research covering specific legal and jurisdictional issues in a corporate sphere and probes the issue of the place of private international law of corporations in national systems of law, when viewed through institutional, scientific, practical, strategic and economic dimensions.