Stephen Bate
Stephen practised as a barrister for approximately 30 years in civil and commercial disputes. He left 5RB Chambers in 2017 and now practises full-time as a mediator and arbitrator.
In his barrister work, Stephen acted in many high-profile cases in the media and entertainment sphere, for which he was consistently highly commended in the legal directories. He also  advised and represented clients in a wide variety of other commercial disputes.
Stephen qualified as a mediator in 2003 with CEDR and has now been mediating (in excess of 150 appointments) for 15 years across a wide range of business disputes. He is a member of CEDR Chambers: see his mediation CV at https://www.cedr.com/solve/panel-mediators/.
Stephen has also been a Chartered Arbitrator since 2007 and has since been appointed by courts, appointing bodies and parties in a wide range of domestic and international arbitrations. His arbitration practice is carried on from ArbDB Chambers: see his arbitration CV at http://www.arbdb.com/pdf/15-01-19-Stephen%20Bate%20CV%20Jan%202019.pdf. He also sits as a legal assessor, advising tribunals on disciplinary law: see at www.independentlegalassessors.co.uk.
Stephen has co-authored a number of legal textbooks, namely The Law of Privacy and the Media (OUP) 2015, Satellite Communications in Europe: Law and Regulation (Sweet & Maxwell) 1996 and Video Law (Sweet & Maxwell) 1994.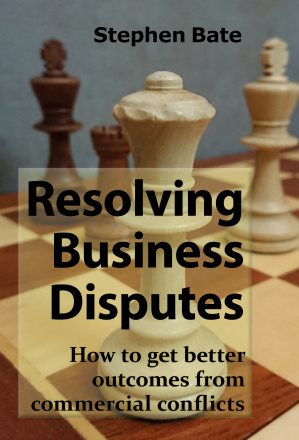 Resolving Business Disputes
Available

Paperback

GBP 39.95

Available

PDF

GBP 39.95 GBP 19.98