Europe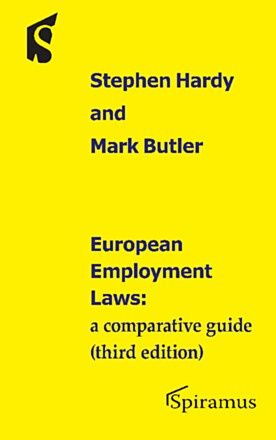 A comparative guide
The book reviews the evolution of labour law within the EU, analyses the distinct regional approaches to employment and welfare, and looks at the pressures for change within a further enlarged EU. The authors then provide a basic outline of employment law in each of the 28 member states, and in Turkey, Montenegro and Bosnia Herzegovina (all of whom are preparing for membership). It is intended for HR persons, lawyers looking for basic knowledge, policymakers & lawmakers elsewhere in EU, and EU bodies.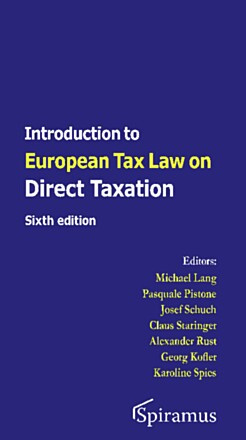 Sixth edition
This handbook is a concise guide for all those who aim at obtaining a basic knowledge of European tax law. Designed for students, it should be useful as well for experienced international tax specialists with little knowledge of European law, European law specialists who are reluctant to approach the technicalities of direct taxation and non-Europeans who deal with Europe for business or academic reasons and need to understand the foundations of European tax law. The authors also consider that this book can be useful to academics without a legal background in order to approach the technical issues raised by European Union tax law. During the past two years the growing role of state aids and EU fundamental rights have confirmed the trend that steers them towards having an equivalent impact on direct taxation as compared to the one traditionally had by fundamental freedoms. This edition contains selected relevant information available as of 30 June 2020.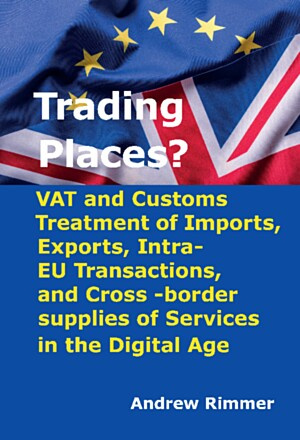 VAT and Customs Treatment of Imports, Exports, Intra-EU Transactions, and Cross -border supplies of Services in the Digital Age
This book is relevant for transactions up to 31 December 2020, but not after that date
Trading Places? VAT and Customs Treatment of Imports, Exports, Intra-EU Transactions, and Cross -border Supplies of Services in the Digital Age introduces the main concepts and trade facilitation reliefs that businesses must understand if they are to trade internationally with the least intervention and disruption from the Tax Authorities.  The worst-case scenario is for an importer to have their goods still within Customs' control, instead of being where they are needed because the correct procedures have not been followed.  Allied to this is the need for businesses to secure the release of their goods paying as little import duty and import VAT as possible.  Whilst import VAT is recoverable by most businesses it is still a major cash-flow cost, which has to be funded. Import duty is an absolute cost so importers must review all available means to reduce or remove the duty payable.
The book highlights the means of importing goods and arriving at the Customs value on which import duty and import VAT are computed.  It also provides commentary on export procedures and the VAT treatment of intra-EU trading, including potential fiscal barriers to exploiting non-UK markets.
This second edition introduces the myriad rules concerning intangible services and the taxation of downloaded digitised products.  Whilst the rules can be said to be easy to follow, as ever with VAT understanding the exact nature of the service, how it is provided, and where it is consumed are all fundamental problems to be grappled with.
It also covers the Union Customs Code, which came into effect on 1 May 2016.
Chapters on potential pitfalls and planning for international trade provide the reader with an overview of 'Best-practice' when looking to import or export goods or when setting out to supply services internationally.