New Releases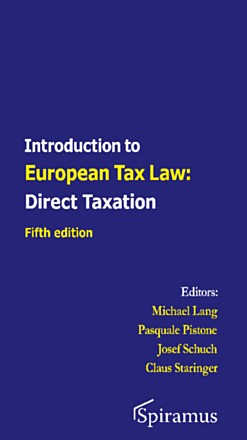 Fifth edition
This handbook is a concise guide for all those who aim at obtaining a basic knowledge of European tax law. Designed for students, it should be useful as well for experienced international tax specialists with little knowledge of European law, European law specialists who are reluctant to approach the technicalities of direct taxation and non-Europeans who deal with Europe for business or academic reasons and need to understand the foundations of European tax law. The authors also consider that this book can be useful to academics without a legal background in order to approach the technical issues raised by European Union tax law.
Significant tax developments have unfolded in recent years in the areas of both primary and secondary EU law. Besides the significant advances in the interpretation of the fundamental freedoms and State aid, we have witnessed an increase in the relevance of case law on EU fundamental rights and the issuance of directives in the fields of mutual assistance, anti-tax avoidance and dispute settlement. This fifth edition considers all such changes, without losing its traditional concise approach to the analysis of the relevant issues.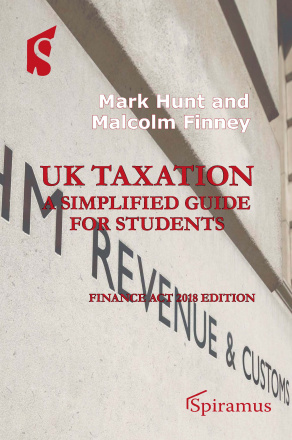 Finance Act 2018 edition
How to use this book and how to study tax This book covers the five main UK taxes, namely, income tax (paid by individuals), capital gains tax (paid by individuals), corporation tax (paid by companies), value added tax (levied on consumers by businesses) and inheritance tax (normally payable on the death of an individual). National Insurance Contributions are also included.
Although this book is primarily aimed at students studying at undergraduate level, these are the taxes which typically form the core of the syllabuses for most of the UK's professional examinations in taxation such as those of the ACCA, AAT and perhaps for AAT.