New Releases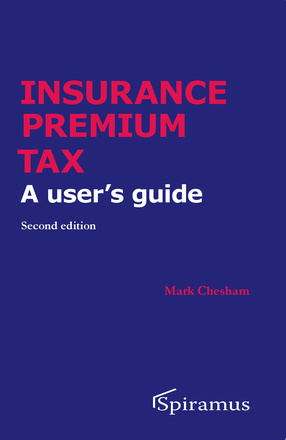 Insurance Premium Tax is a guide for practitioners and those involved in the insurance industry. It summarises how the IPT is applied in practice, the definition of an insurance contract, looks at exemptions from the tax, the application of the higher rate and issues affecting non UK risks and global policies. It also explores compliance issues such as IPT registration, the submission of returns and payment of the tax, changes in rates and the penalty regime.
Available

Paperback

9781913507251

120 pages

GBP 65.00

Add to basket

Available

PDF

9781913507268

120 pages

GBP 65.00 GBP 32.50 Add to basket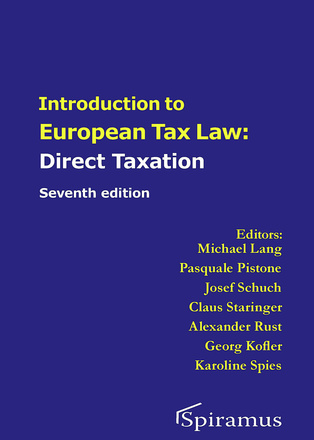 Seventh edition
This handbook is a concise guide for all those who aim at obtaining a basic knowledge of European tax law. For students, it should also be useful for experienced international tax specialists with little knowledge of European law, European law specialists who need to understand the foundations of European tax law.
Available

Paperback

9781913507459

360 pages

GBP 50.00

Add to basket

Available

PDF

9781913507466

360 pages

GBP 50.00 GBP 25.00 Add to basket