New Releases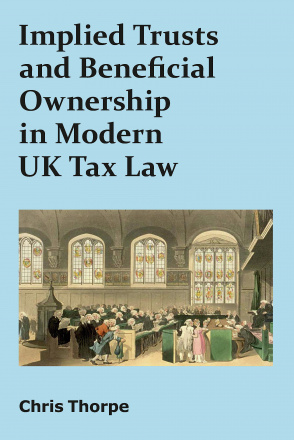 Implied Trusts and Beneficial Ownership in Modern UK Tax Law looks at that gap which lies between books on tax and those on trust law, and tries to bridge the two. How and why is beneficial ownership important in UK tax? This book is ideal for academics and practitioners alike. Those practitioners specialising in trusts should find this book an interesting and useful aid to supplement their knowledge of implied trusts and the relationship between the more-usual express trusts. Whether you are new to the tax profession, or a seasoned professional, there will be something here for everyone.
Forthcoming

Paperback

9781913507381

128 pages

GBP 40.00

Pre-order

Available

PDF

9781913507398

128 pages

GBP 40.00 GBP 20.00 Add to basket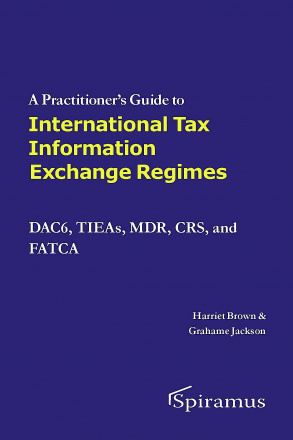 DAC6, TIEAs, MDR, CRS, and FATCA
The sixth amendment to the Directive on Administrative Cooperation in the field of taxation (DAC6) and mandatory disclosure regimes (MDRs) in many jurisdictions have led to a large number of professionals potentially being required to disclose information in relation to their clients' arrangements. The authors analyse the operation of the various automatic exchange of information regimes introduced in the last five years, including the OECD common reporting standards, DAC6 and MDRs, setting them in their historical context. They focus on the guidance offered by the Irish and UK tax authorities with reference to other guidance in Europe and beyond, where appropriate.
Available

Paperback

9781913507237

414 pages

GBP 99.95

Add to basket

Available

PDF

9781913507244

414 pages

GBP 99.95 GBP 49.98 Add to basket