New Releases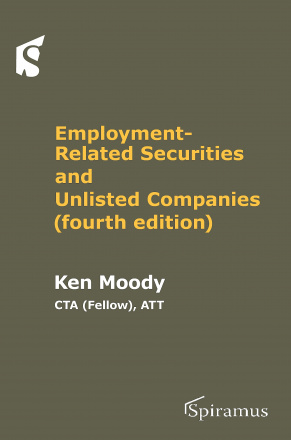 Fourth Edition
Employment-Related Securities and Unlisted Companies is written with mainly private or unlisted companies in mind and explains in depth how the employment related securities ('ERS') rules in ITEPA 2003, Part 7 apply to employee share acquisitions generally, including:
Securities as earnings
Restricted or convertible securities
Securities acquired for less than market value
Securities disposed of for more than their market value
Post-acquisition benefits connected with securities
Securities acquired under options
The book also explores employee share acquisitions through various means, the relevant capital gains tax rules and corporation tax relief for employee share acquisitions. Basic share valuation methodology is discussed and though PAYE and NICs do not apply generally to unlisted company shares/securities, they may apply where a market exists for the securities or on the occurrence of events related to ERS. Lastly, the compliance requirements with regard to online registration of schemes, annual returns, penalties etc, are also featured.
Available

Paperback

9781913507107

424 pages

GBP 70.00

Add to basket

Available

PDF

9781910151723

424 pages

GBP 70.00 GBP 35.00 Add to basket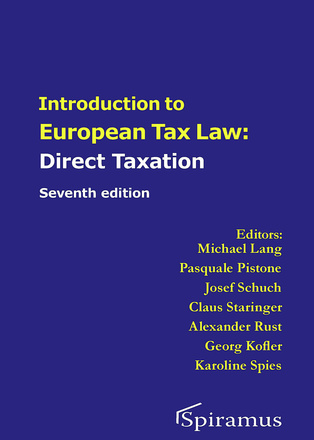 Seventh edition
This handbook is a concise guide for all those who aim at obtaining a basic knowledge of European tax law. Designed for students, it should also be useful for experienced international tax specialists with little knowledge of European law, European law specialists who are reluctant to approach the technicalities of direct taxation and non-Europeans who deal with Europe for business or academic reasons and need to understand the foundations of European tax law. This book should also help academics without a legal background to approach the technical issues raised by European Union tax law.
This edition contains selected relevant information available as of 30 June 2022. It retains all of the features and tools contained in the previous editions (including the final charts, which our readers very much appreciate). In this edition we have also included a list of relevant documents and a selection of reference textbooks on European tax law in five languages, which we found of potential interest to our readers.
Available

Paperback

9781913507459

360 pages

GBP 50.00

Add to basket

Available

PDF

9781913507466

360 pages

GBP 50.00 GBP 25.00 Add to basket