Showing 37-45 of 45 items.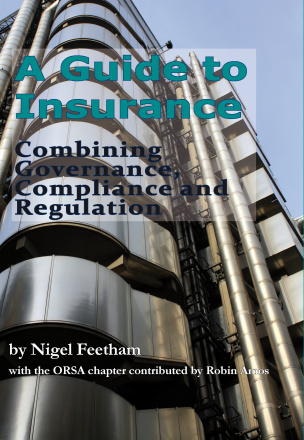 Combining governance, compliance and regulation
A Guide to Insurance examines the practice of insurance law as an issue of governance. The author applies a practical approach to insurance regulatory law (both domestic and international) and provides a guide to current trends, markets and policy choices facing governments and regulators. The book covers the way captives as well as open market insurers are regulated, how they operate and what the potential issues are.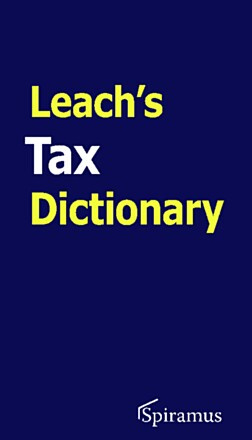 Leach's Tax Dictionary contains:
10,000 definitions
3,000 abbreviations explained
200 pages of tax, financial and historical data related to tax
Where applicable terms are explained with reference to relevant case law, statutes or guidance
 Use the special offer code Ebook4free to get the print and digital version together at no extra cost.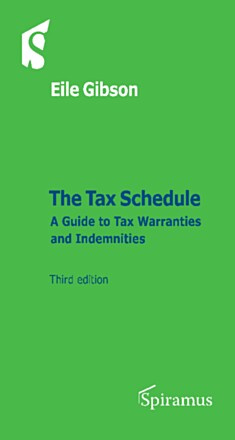 A Guide to Warranties and Indemnities (third edition)
The Tax Schedule explains the underlying rationale of the key provisions of the tax schedule, and provides updated model long-form and short-form warranties and tax indemnities. These are also included on a disk, so that practitioners can download and adapt the model documents for their own transactions. Since January 2014 we have witnessed continued erosion of the powers of the tax evasion industry including a new Targeted Anti-Avoidance Rule (TAAR), increased penalties and new HMRC powers, major changes the taxation of UK property for non-UK residents and non-UK domiciles, and a recently introduced investors' relief, similar to entrepreneurs' relief but which is available to non-employees and directors. The book has been updated to reflect these developments. This edition contains an extended glossary, details of new investor relief schemes and changes in legislation as announced as at 15 September 2016.
The intended readership of the book is tax lawyers, tax accountants, corporate lawyers, corporate advisors and finance directors who are involved in the process of the sale of a company.
Need more than one copy?
If there is just one copy in the library, it may not be there when you need it. Buy one copy at full price, and extra copies can be bought at half price using the discount code TS2HP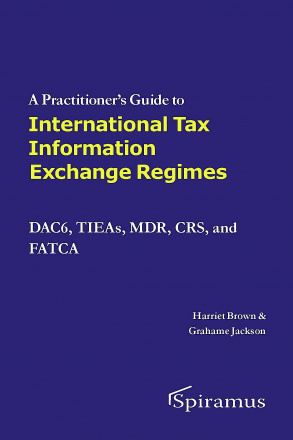 DAC6, TIEAs, MDR, CRS, and FATCA
The sixth amendment to the Directive on Administrative Cooperation in the field of taxation (DAC6) and mandatory disclosure regimes (MDRs) in many jurisdictions have led to a large number of professionals potentially being required to disclose information in relation to their clients' arrangements. The authors analyse the operation of the various automatic exchange of information regimes introduced in the last five years, including the OECD common reporting standards, DAC6 and MDRs, setting them in their historical context. They focus on the guidance offered by the Irish and UK tax authorities with reference to other guidance in Europe and beyond, where appropriate.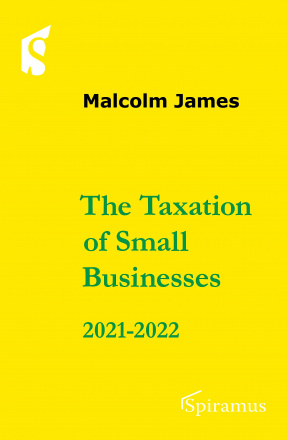 The Taxation of Small Businesses 2021-22 is a practical guide to all aspects of direct taxation of small businesses in one volume. It is ideal for sole practitioners and small partnerships, but will be a handy reference guide for all tax advisers. The book aims to give a clear explanation of the relevant legislation and practical advice on ways of minimising clients' tax liabilities and warning against common pitfalls.
The fourteenth edition has been updated to incorporate changes as a result of the Finance Act 2021.  It includes emergency COVID-19 pandemic measures.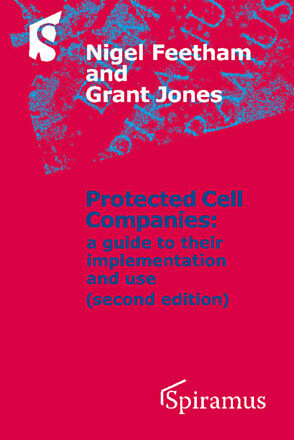 A guide to their implementation and use
Protected Cell Companies is a valuable resource for practitioners who work with this important new business form. The book provides comprehensive guidance on such complex issues as insolvency, veil-piercing, tax, and accounting, use for captive insurance companies,  and as a bankruptcy remote vehicle for special purpose vehicles, credit derivatives, and open-end investment companies.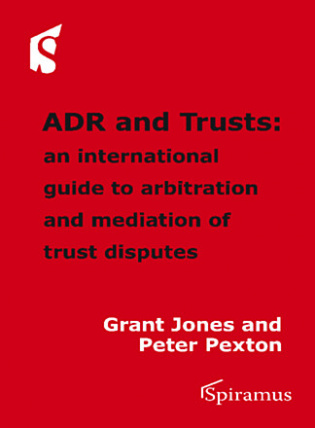 Settling trust disputes without litigation can save all parties legal costs and maintain confidentiality (reducing the risk of unwelcome publicity). ADR and Trusts is a development from the authors' accredited mediation training course for the Society of Trust and Estate Practitioners (STEP).
Part A introduces the reader to the different forms of dispute resolution, and examines the differences between arbitration and mediation of trust and fiduciary disputes.
Part B examines 27 jurisdictions and how trust law and ADR operates in each of them. Each profile addresses: arbitration law and practice, trust law, the mandatory requirements for mediation and the enforcement of ADR awards.
Mediators, arbitrators, trust and estate planning practitioners, trust managers and anyone involved in trust disputes should all benefit from reading this book.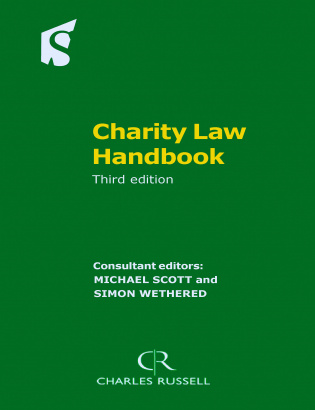 This is an indispensable collection of statutory and non-statutory materials relating to charity law in England and Wales. Revised to coincide with the implementation of the Charities Act 2011 – a major consolidation of the charity law - the Handbook is an essential reference source for charity lawyers, in-house lawyers, academics, charities and voluntary organisations and their trustees.
Available as three paperback volumes, CD-ROM or both (the mixed media option).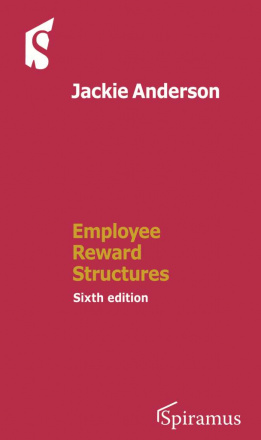 Sixth edition
This is a comprehensive guide to the tax treatment of executive reward packages, from recruitment to termination. Includes a comprehensive glossary of terms, checklists and flowcharts.
The sixth edition contains analysis of: the following changes:
Taxation of pensions contributions, cap on tax relief for contributions, additional rate relief restriction, alignment of pension input periods, reduction in lifetime allowance, freedom to draw down lump sums
Termination payments Significant proposed changes in treatment
Employee Benefit Trusts: Important case law developments (Murray Group Holdings)
Employee Shareholder Shares: Changes to the relief and proposal to end agreements
Employee Share Plans: Streamlining and Self-certification
Benefits in kind: Removal of 'lower-paid employee' status
Includes complete work on CD-ROM (with cross-references and website resources hyperlinked) with the printed book.