Martin Kaney
Martin Kaney is the founder and Director of the online VAT resource, X-VAT.
He has over 30 years' experience in the tax including 8 years with HM Customs & Excise in VAT control and enforcement (with 4 years as a fraud and money laundering investigator in the Investigation Division) and various senior roles with Liaison, RSM Tenon and latterly, Deloitte.
He is a graduate of Edinburgh University, a member of the VAT Practitioners Group, a council member of the Gerson Lehrman Group, a provisional member of the Expert Witness Institute and an associate member of the Healthcare Financial Management Association, as well as holding an external law degree from Strathclyde University.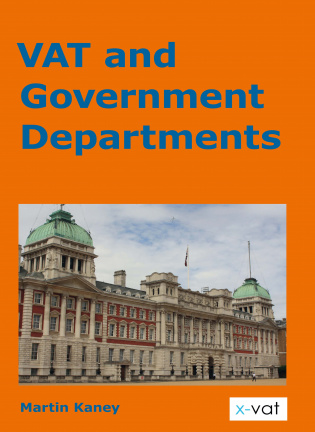 VAT and Government Departments is both a reference manual and a practical guide for those managing VAT in Government Departments, their advisers and key suppliers. Government Department VAT has recently been the subject of an HMRC consultation and review with new guidance published in 2015 (consolidated with revised NHS guidance).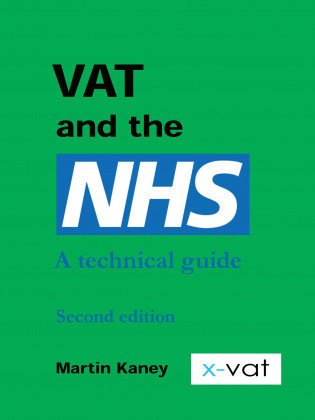 A technical guide
VAT & the NHS is both a reference manual and a practical guide to managing VAT in the NHS. The book provides a comprehensive overview of VAT in the context of the NHS. It does not assume that readers are specialists in either subject, which means it should have a wide appeal among finance staff within the NHS as well as general practitioner accountants and VAT consultants. The second edition of VAT & the NHS is based on published HMRC and HM Treasury guidance and policy and on current case law and legislation in force as at 30 June 2016 and is revised to include the recent structural changes in the NHS and developments arising from the Budget 2015 and 2016 (as well as the potential implications of Brexit).
The book helps to identify all of the issues in the tax relevant to the NHS and in a logical analysis explain these from an NHS compliance perspective and in relation to the organisational activities of the NHS (providing further references where appropriate if more detailed information is required). For reference there is a Glossary of Terms, a list of Definitions and a list of References.