Maria Kaurakova
Maria Kaurakova is Associate Professor of Plekhanov Russian University of Economics, member of the Institute of Legal Research and Regional Integration of Plekhanov Russian University of Economics and Head of the Department of Scientific Publications of the International Scientific and Practical Journal "Eurasian Advocacy".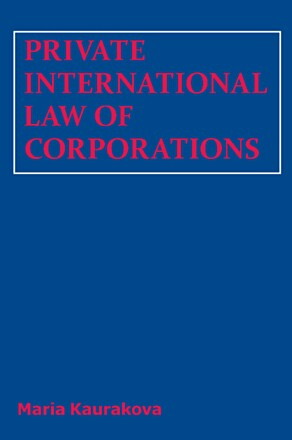 This book is about the theory of corporations as subjects of private international law. It aims to show the true extent and depth of legal and jurisdictional problems that states commonly face now, dealing with allocation of cross-border corporate relations and other relations closely connected with them in the appropriate system of law and jurisdiction.
This book is a manual for jurists, practitioners of law and academics, who need research covering specific legal and jurisdictional issues in a corporate sphere and probes the issue of the place of private international law of corporations in national systems of law, when viewed through institutional, scientific, practical, strategic and economic dimensions.